Intensive Care Nurse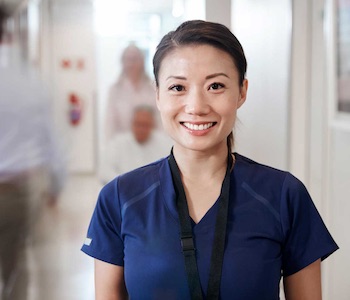 ICU Nurses in various Hospitals and Home Care facilities across Germany.
Are you an ICU Registered Nurse interested in making a difference in people's lives? Are you looking to join an organization that shares your values and commitment to excellence? Would you like to become part of Germany's stable healthcare system? Then look no further, join US!
Thanks to the excellent living conditions in Germany, a large proportion of the population enjoys good health into old age. However, with increased life expectancy and an aging society, the demand for professional nursing care is rising. Nursing professionals are in high demand and more important than ever. Hospitals, nursing homes and other care facilities are in search of nursing personnel with various levels of qualifications to meet the increasing demand in the healthcare and nursing professions.
Benefits:
€ 2, 830.30 - € 3, 003.48 (~163, 249.31PhP - 173,238.19PhP) after recognition
Overtime pays
30 days annual paid holiday leave
Consistent training programs
Company retirement provision
Integration and orientation for mentors and buddies
Job Description:
Document and evaluate care procedures, follow doctor's order, wound treatment, injections, tracheal, cannula, monitor body functions and blood sugar
May be asked to do other duties from time to time
Treats and provides general nursing care to patients in Intensive Care Unit of hospital.
Administers prescribed medications and treatments in accordance with approved nursing techniques.
Readies equipment and aids physician during treatments and examinations of patients.
Observes patient, records significant conditions and reactions, and notifies supervisor or physician of patient's condition and reaction to drugs, treatments, and significant incidents.
Evaluate and monitor the patient s progress.
Identify sudden or subtle changes in a patients medical condition.
Deliver regular updates to doctors, patients, and their family members.
Begin treatment and monitor doses.
Respond to a medical emergency and alert the appropriate doctors.
Qualifications:
Candidate must possess at least a Professional License (Passed Board/Bar/Professional License Exam), Nursing or equivalent.
A minimum of 3 year(s) of working experience in ICU is required.
Related trainings and certification are an advantage.
Experience must be in a hospital with at least 200 beds
Willing to enroll to a German Language program for 8mos to 1yr.
About Medicruiter
We are an emerging company based in Germany, building bridge between Germany and countries such as the Philippines, Vietnam, Mexico, and Brazil for high skilled healthcare professionals. We aim to recruit nurses to train and prepare them for German-speaking hospitals and nursing homes.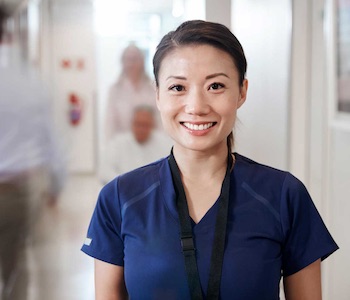 Job Info:
Location
Germany
Contract
Full-time
Job Category
Nursing
Work experience
Professionals
Department
ICU
Contact:
Maria
Your Personal Consultant
We will be happy to advise you! Make an free appointment now.